NEW PRODUCT - Junckers new centre-row board makes installation quicker and easier
For floors that are 12m wide or more, and where the floor is to be nail-fixed we always recommend the installation is started from the centre line. Until now the recommended method was to use a pair of 22mm floorboards joined groove-to-groove using a loose tongue (see image A below).

Junckers new Centre-Row Board makes installation quicker and easier because it is a single board with tongues on both sides. This differs from the old method because there is now no need to join a pair of boards using a loose tongue and glue. The new Centre-Row Board is simply secret-nailed on opposite sides as shown on image B.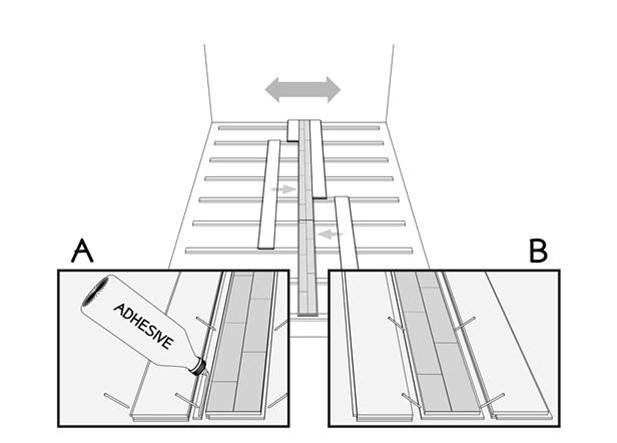 The Centre-Row Board is manufactured in 22 mm x 125 mm Beech Premium Grade, with factory-applied silk matt lacquer finish.

Pack size is four boards, 3700mm long (1.85 sqm)

Product code 501299-185

For prices and availability please contact your local Junckers representative or distributor.
For technical queries, please contact our technical department.