Floor Refurbishment-Wood Dyes and Colouring Processes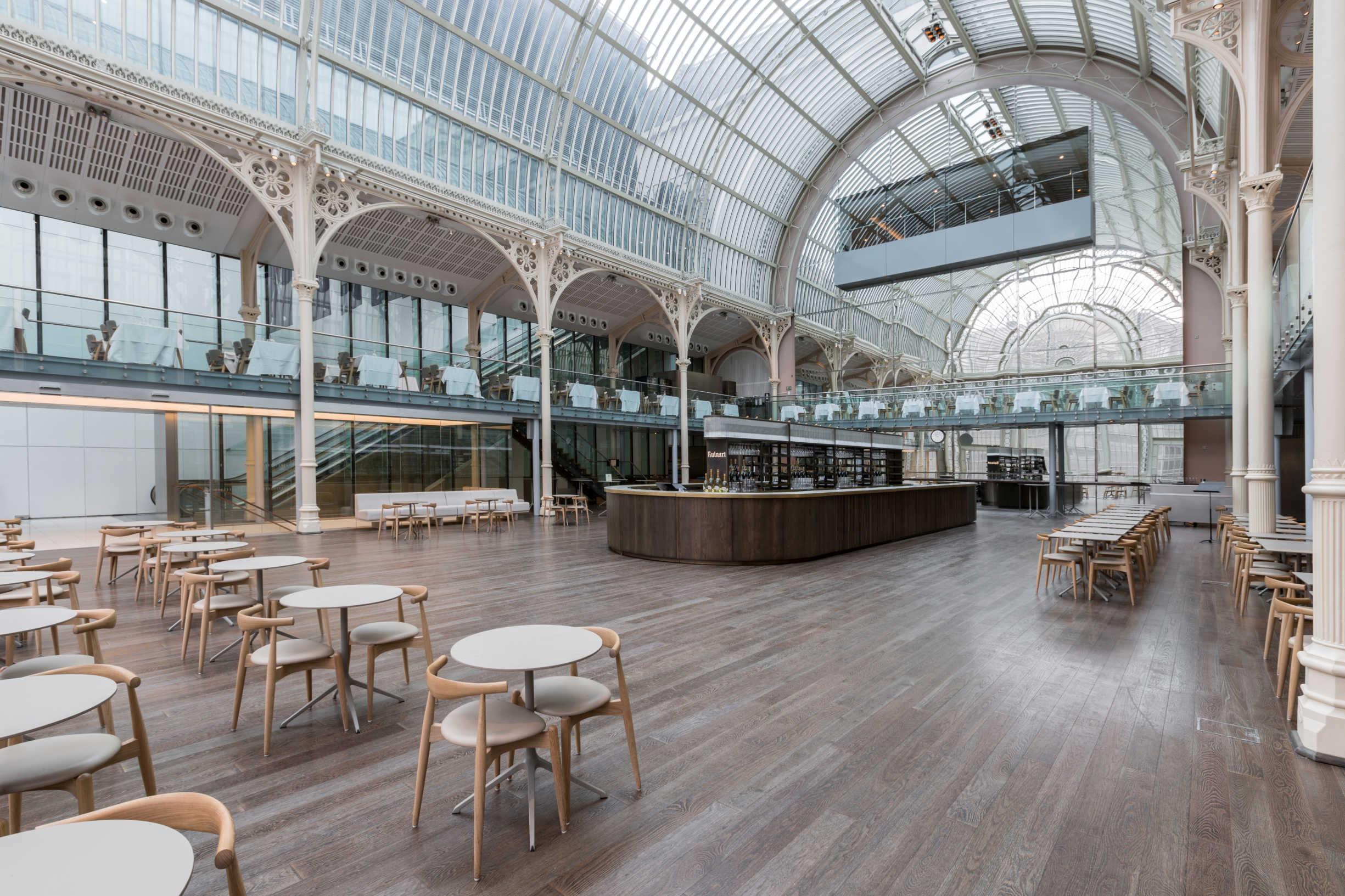 We are going to talk about what options clients have when they are looking for a floor with a coloured finish. There are a few popular choices, each with their own pros and cons.

Contractors must decide if they are going to offer a set of products from one manufacturer that are guaranteed to work together. Alternatively they may "mix and match" using wood dye from one supplier and lacquer from another. Here the contractor himself needs to guarantee that the products he offers are compatible. If in doubt always do a test area and be aware of the risk that manufacturers sometimes alter formulations, so what works today may not necessarily work tomorrow.
Coloured Primers
These will usually be water based and used instead of a clear primer. They reduce the gluing effect between the boards.
Example; Junckers WB Primer White.
Primers provide an even, transparent "wash" effect and work well on wood that may have a patchy finish if a conventional wood dye is used eg maple, beech etc.

Skill and care needed during application to avoid overlaps etc. especially on darker, parquet style floors.

The primer will need to be over-coated with clear lacquer eg Junckers HT700 Floor Lacquer water-based seal.
Wood Dyes
These are low-solids, fast drying products, not to be confused with coloured varnishes or "wood stains". They must be over-coated with lacquer.

The "rule of thumb" is that if the wood dye is organic solvent-based then a water-based lacquer is most likely to be suitable for overcoating, and vice versa. This must not be relied upon though, and a test area should always be done prior to treating the whole floor.
A wide range of wood dye colours is available.
Very often, the lacquer used to over-coat the dye will be from a different manufacturer.
Dyes are easy to apply using a cloth or pad- and it is fairly easy to avoid overlap marks etc.
They are fast drying, so the first coat of lacquer or primer can be applied soon after.
Stained floors may be difficult to patch-repair- especially if the colour has faded over time and may appear patchy on certain types of wood eg maple, beech.
Coloured Oils
Oils often produce a more uniform colour on beech, maple etc compared with wood dyes.
Oils are less prone to application issues such as roller stop marks and work well on herringbone and parquet floors.
Coloured oil will act as a primer and reduce the gluing effect if the floor is to be over-coated with lacquer.
Junckers Rustic Floor Oils may be used either as a full treatment or over-coated with HT700 Floor Lacquer.
Oils tend to have a longer drying time than a primer or wood dye.
The Effect of Sheen
Many customers will prefer matt finishes on textured and coloured boards. Matt or gloss lacquers better lend themselves to smooth sanded boards.

Vacuum coloured floor boards
For a very consistent and permanent coloured finish some types of timber lend themselves well to vacuum staining. Here the colour of the wood itself is altered by using a chemical or staining process. This affects the board through the majority, if not all its thickness. So when the floor is sanded there is no need to re-apply the colour treatment. Examples form the Junckers Range include Black Oak and SylvaKet.