Oak - Herringbone Flooring
Oak Herringbone add value to your home
Oak is a hardwood species characterised by being hard-wearing and therefore very suitable for parquet flooring.
The wood has a warm and golden glow, an interesting grain structure and over time the natural ageing gives the wood an authentic appearance.
Wooden parquet flooring offers a variety of patterns. May it be the herringbone, ladder basketweave, or the simple brick pattern, the chouse with solid wood parquet flooring is almost endless.
Surface treatment is conducted on site with either lacquer, oil or a combination of both.
Quote/Sample
Where to buy
Choose the look of the wooden floor: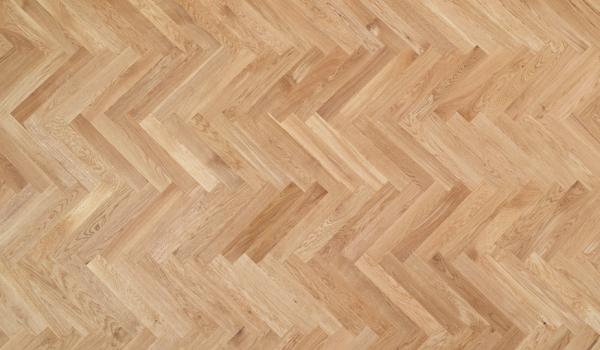 Harmony
This grade has a natural look with some colour and structural graining variation between the individual staves. Medium sized knots and hairline splits occur to some degree. Sapwood occurs.
Harmony thickness x width
15mm × 58,3mm x 467,6mm (±0,2mm)
15mm × 62,2mm x 623,5mm (±0,2mm)
22mm × 58,3mm x 467,6mm (±0,2mm)
22mm × 62,2mm x 623,5mm (±0,2mm)
Harmony surfaces
Untreated
Make sure you choose the right colour!
Since colours are difficult to reproduce online, the actual colour on a wooden floor can vary from the colour shown on the screen. We thus always recommend ordering a free physical sample before placing the order. Junckers accepts no liability for possible deviations.
Let's communicate!
I understand that by filling out this form, I agree to receive e-mail messages from Junckers and can unsubscribe at any time. I accept Junckers' privacy policy.