The success of the FIBA Basketball World Cup 2023
19/09/2023
JUNCKERS COURTS CATCH THE EYE AT THE FIBA BASKETBALL WORLD CUP 2023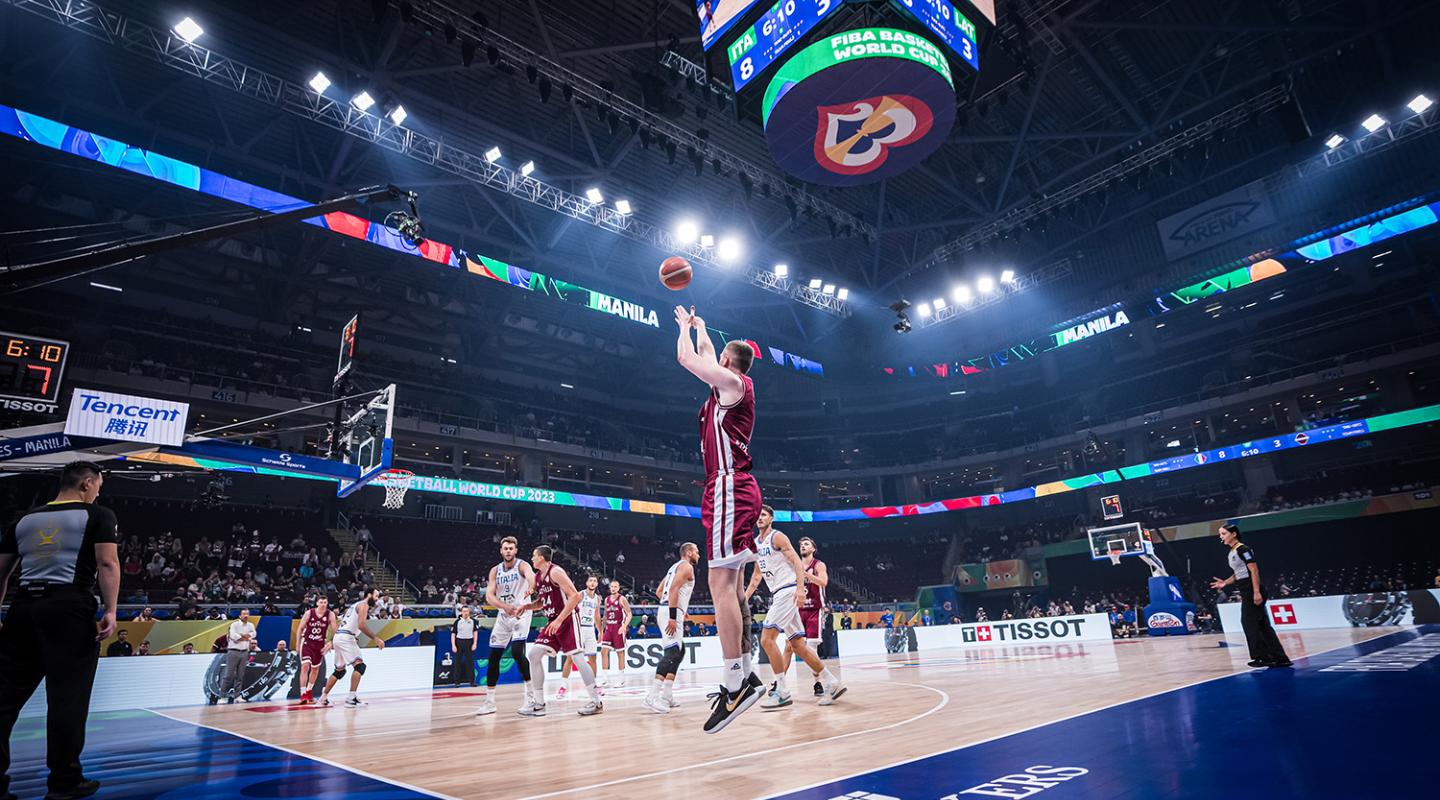 MIES (Switzerland) - The best players in the global game got to showcase their talent while balling on stunning Junckers hardwood sports floors at the hugely successful FIBA Basketball World Cup 2023.
Every venue in the hosting cities of Manila, Philippines; Okinawa, Japan; and Jakarta, Indonesia, had high-performing basketball floors that were customized with sponsor branding - and all beautifully carried out by Junckers.
Five high performing portable courts of 3700 m² of solid beech
Pre-assembled as lightweight panels and completed with pre-fixed battens, the portable and reusable sports floor system is made from solid beech. The courts also provided super shock absorption and are designed with optimal player safety in mind.
Additionally, this ultimate sports floor foundation also provided the perfect friction control and ball bounce for the participating players at the FIBA Basketball World Cup 2023.
Junckers to continue providing high-performing sports floors for FIBA

Lars Gjodsbol, Junckers CEO, stated: "At Junckers, we take immense pride in our role as a Global Supplier of wooden floors. The success of the FIBA Basketball World Cup 2023 has been a thrilling experience for our company, and we feel our partnership with FIBA continues to flourish as we provide international players with top-of-the-line basketball courts. The success of the World Cup is viewed as a testament to the quality of our floors. Now we eagerly await the forthcoming Olympic Basketball Tournaments in 2024."
Meanwhile, Frank Leenders, FIBA Media and Marketing Services Director General, commented: "FIBA is delighted with the work that Junckers carried out at the FIBA Basketball World Cup 2023 - something which contributed greatly to the success of the competition. The courts not only looked fantastic, but the players were able to be at their maximum because of the quality of the surface. They have proved to be great partners again for us and we are already looking forward to our future collaborations."