HOW TO FIND THE PERFECT SHADE OF GREY, BROWN AND WHITE FOR YOUR FLOOR
Our new PreLak Colour primers make it easy to give wooden floors a makeover. Designed for use on any light coloured timber which has been sanded and prepped, including new and reclaimed pine, oak, ash, maple and beech, the new PreLak primers are easy to apply and dry in under an hour. The colours are semi-transparent, leaving the timber's structural grain patterns to show through for a natural look.
Application is quick and easy with the use of a roller, no need for messy rags or sore knees. The full-bodied formula and excellent levelling properties give good coverage and minimises the risk of overlap marks. One coat gives a hint of colour whereas two or more coats will deepen the shade for a more intensive appearance. The primers can be used straight from the pack or mixed creating various tones. To finish, the floor is sealed with one of our water-based lacquers.
Following the huge success of our PreLak White, Junckers' Product Development Team spent considerable time finding the exact colour tones for the new primers. "We wanted to create the perfect shades everyone wants for their floors, one pale neutral, a 'worn' grey and a warm and elegant brown with the right undertones", explains Pia Skytte, Product Manager at Junckers. The result is Nordic, Driftwood Grey and Dark Coco – a comprehensive range of easy to use primers in infinitely useable colours.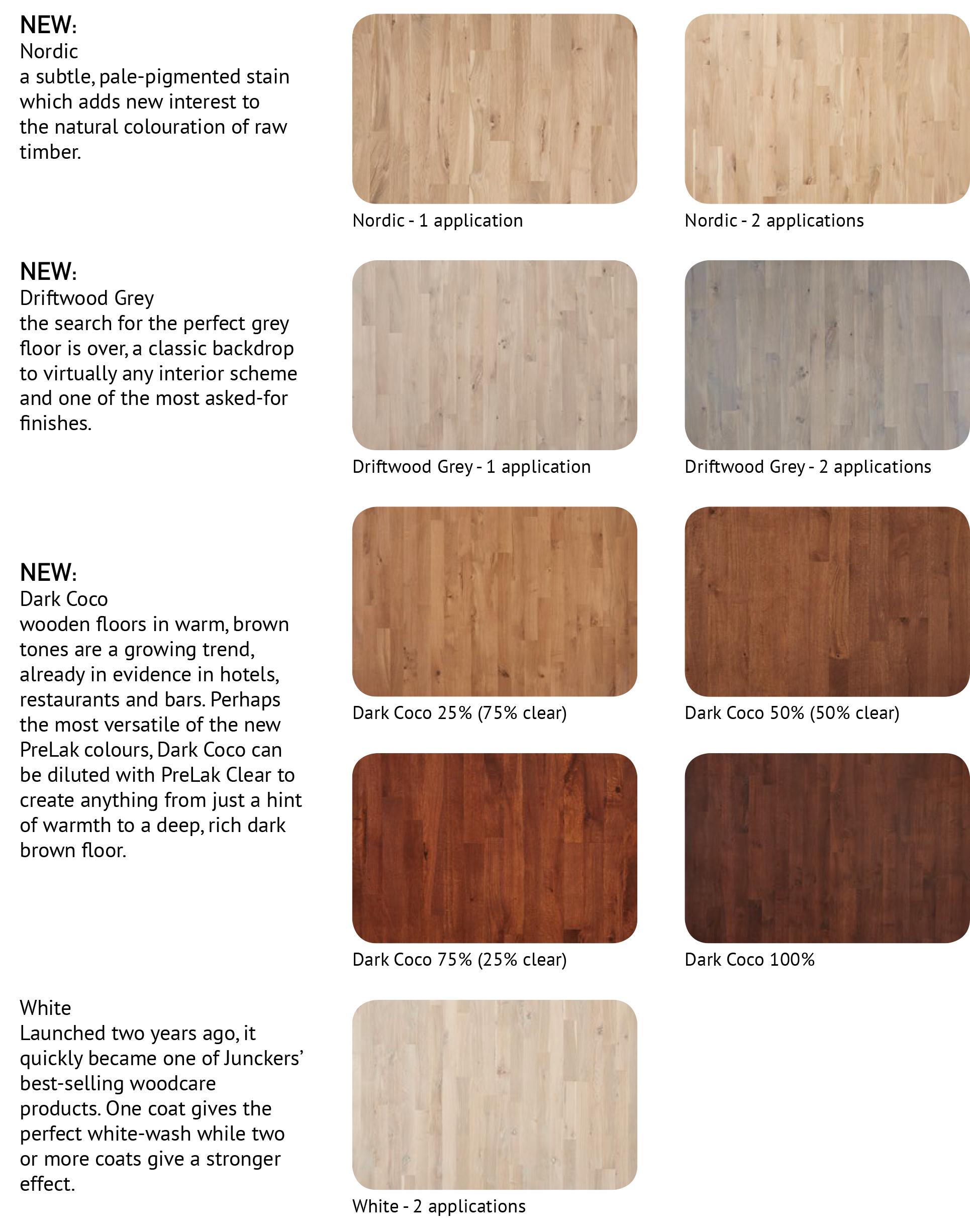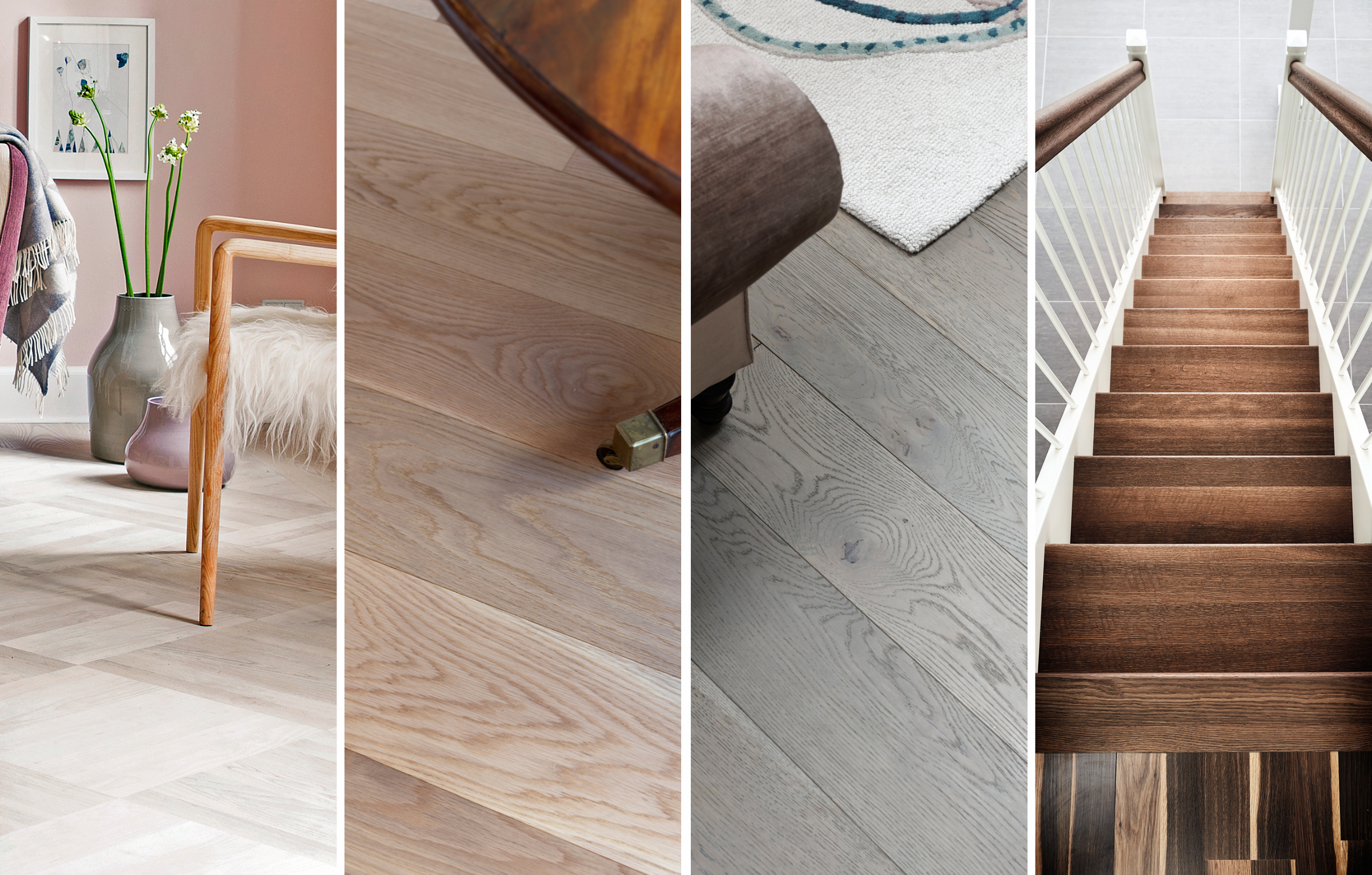 Our own woodcare range
Did you know that we have produced our own woodcare range for over 70 years, a thriving business running alongside our hardwood flooring manufacturing. As well as high quality oils and lacquers for all wooden floors, the range includes products for regular maintenance, refurbishments and surface treatments for brand new floors, all subject to stringent quality control. All Junckers woodcare products have been developed to help maintain a healthy indoor climate, be kind to the environment and to complement timber as the beautiful, natural raw material it is.
To find out more, send us an email